Tannery with full leather processing through third parties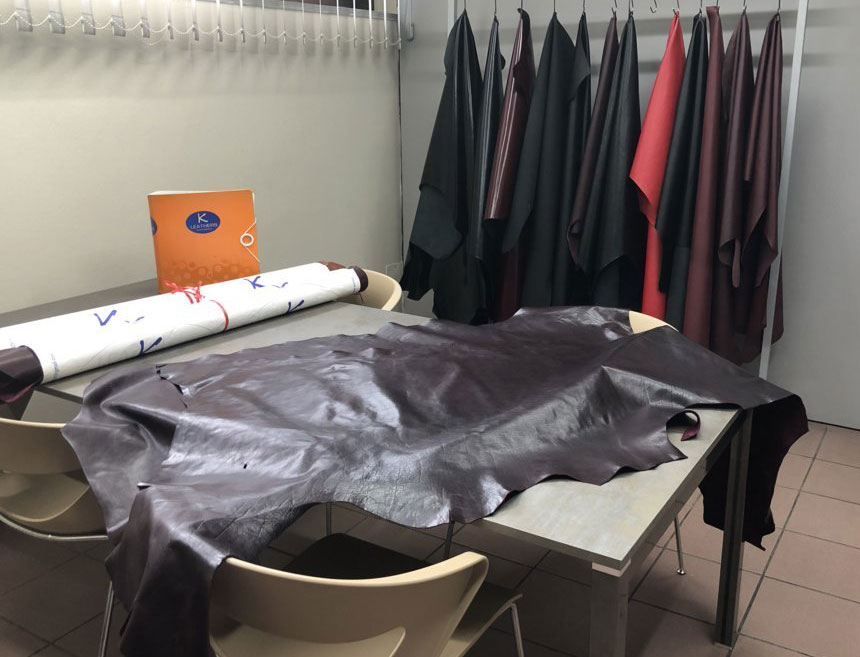 We are the leading italian tannery with full leather processing through third parties.

We buy the calf hides from Italian and European slaughterhouses directly.

The manufacturing process from salting to the finishing stages meets the all high quality requirements. This company approach allows us to invest in high quality leathers and to make use of high technology and highly qualified personnel, equipped with the most important quality control certificates.

The collaboration with leading-edge chemical products Companies with regard to ecology guarantees compliance with the parameters of the world's strictest specifications.

There are some leather articles with Kemas LICENCE N. IT0001419763 and European EP3041962 in our catalogue.

Our products are ideal for the production of shoes for men, women and leather goods too.

We have the specific sector that deals with leather of high added value because it is required the manual processing and artisan experience. The search for high quality in high-level artisan products is a feature that distinguishes us from the competition.

Since 2008 we are situated in one of the most well-known leather region in the world named Santa Croce sull'Arno, Pisa province. Over ten years of experience in the leather sector distinguishes us as the most important figures in our business.

We are regular exhibitors in such international exhibitions as: FuturModa in Spain (Alicante) and LineaPelle in Italy (Milano), where we present our best products.